TCHFLA provides confidential, interest-free loans to members of the Fort Worth and Tarrant County Jewish community.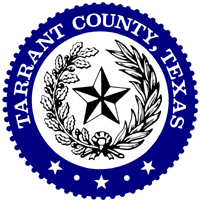 The Fort Worth and Tarrant County Jewish community is proud to have an active Hebrew Free Loan Association.  Since the early 1900s, Tarrant County's Hebrew Free Loan Association has provided a "helping hand" instead of a handout to Jewish members of the Tarrant County community.  Confidential loans have been used for expenses such as education, starting a small business, medical payments or when someone has fallen on hard times.
Since no interest or fees are charged with the loans, our goal is full repayment.  All people receiving loans must complete a detailed application, provide local co-signers and go through an interview process.  Each person creates a workable repayment plan and is required to make monthly payments.
Our donors are the bedrock of our organization and enable us to assist individuals and families in need. In addition to the repayment of loans, our greatest source of loan funds comes from our generous supporters of the Tarrant County Hebrew Free Loan Association.
TCHFLA is a non-profit organization that provides financial support to the Fort Worth and Tarrant County Jewish Community
TCHFLA offers a unique and singular service to the community by providing interest-free loans and a helping hand instead of a handout.
TCHFLA offers interest-free loans of up to $5,000 with up to a 3-year repayment plan customized to your individual needs.
Learn about the International Association of Jewish Free Loans